ATX Walk Bike Roll
Austin Public Works and Austin Transportation are currently reviewing public feedback on the three draft plans that will guide how we build urban trails, bikeways, sidewalks, and crossings. These draft plans were released on January 27 and the public comment period closed on March 21. Based on public feedback and recommendations from various Boards and Commissions, the three plans will be revised and packaged with a set of amendments to the Austin Strategic Mobility Plan (ASMP). The revised plans and ASMP amendments will be presented to the Planning Commission in April. Finally, a public hearing at City Council will be held, and Council will vote on whether to adopt the final plans. An official notice will be posted before the Council hearing date.
To learn more more about ATX Walk Bike Roll public outreach efforts view the document below or visit the ATX Walk Bike Roll Get Involved Page for a summary of these efforts.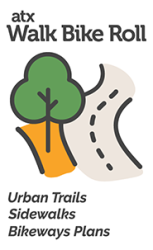 Austin Urban Trails Draft Plan 2023
Austin Public Work's Urban Trails Plan will guide the City of Austin in creating a world-class urban trail system by recommending key next steps to build, maintain, and manage the urban trail...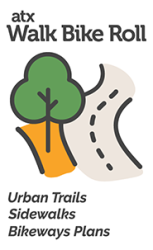 Austin Bicycle Draft Plan 2023
Austin Transportation's Bicycle Plan aims to expand the All Ages and Abilities Bicycle Priority Network and works to provide people with equitable access to mobility choices and outcomes...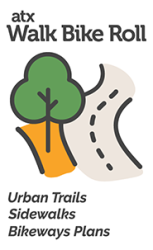 Austin Sidewalks, Crossings, and Shared Streets Draft Plan 2023
This Plan focuses on strategies to manage and improve sidewalks, shared streets, and pedestrian crossings within City of Austin right-of-way. The plan's purpose is to encourage walking as a viable...
Past Public Outreach
Over the past two years, we've heard from thousands of community members through polls, online surveys, virtual meetings, and out on the street through our Community Ambassador program. This community input has shaped the draft Urban Trails; Bicycle; and Sidewalks, Crossing, and Shared Streets Plans. Review the "ATX Walk Bike Roll Process Summary with Appendices" document linked below for a comprehensive summary of the equity-centered planning process and public outreach efforts.
Upcoming Presentations
Residents can hear presentations and share feedback on any of these draft plans by attending or speaking at the following boards and commissions meetings. To comment at any Board and Commission meeting by phone or in person please contact the staff liaison of the specific board or commission.
*Briefing not open to public comment